SCWO New Member: Mama On Palette; raising funds to support the community book, Singapore in the Eyes of Mother Artists (SITE.MA)
SCWO welcomes our new member, Mama on Palette. They are a group of mamas passionate about arts, aesthetics, and mental wellness, bonded by the community where they share inspirations about arts and parenting.
SCWO welcomes new member Mama On Palette, a group of mamas passionate about arts, aesthetics, and mental wellness. The Mama on Palette community shares inspirations about arts and parenting. 
Mama On Palette provides a space for all talented mothers in Singapore to showcase their artwork, passion and pursuit. They support the idea of Art Lover Mamas and also dedicate their energy to both motherhood and art creation.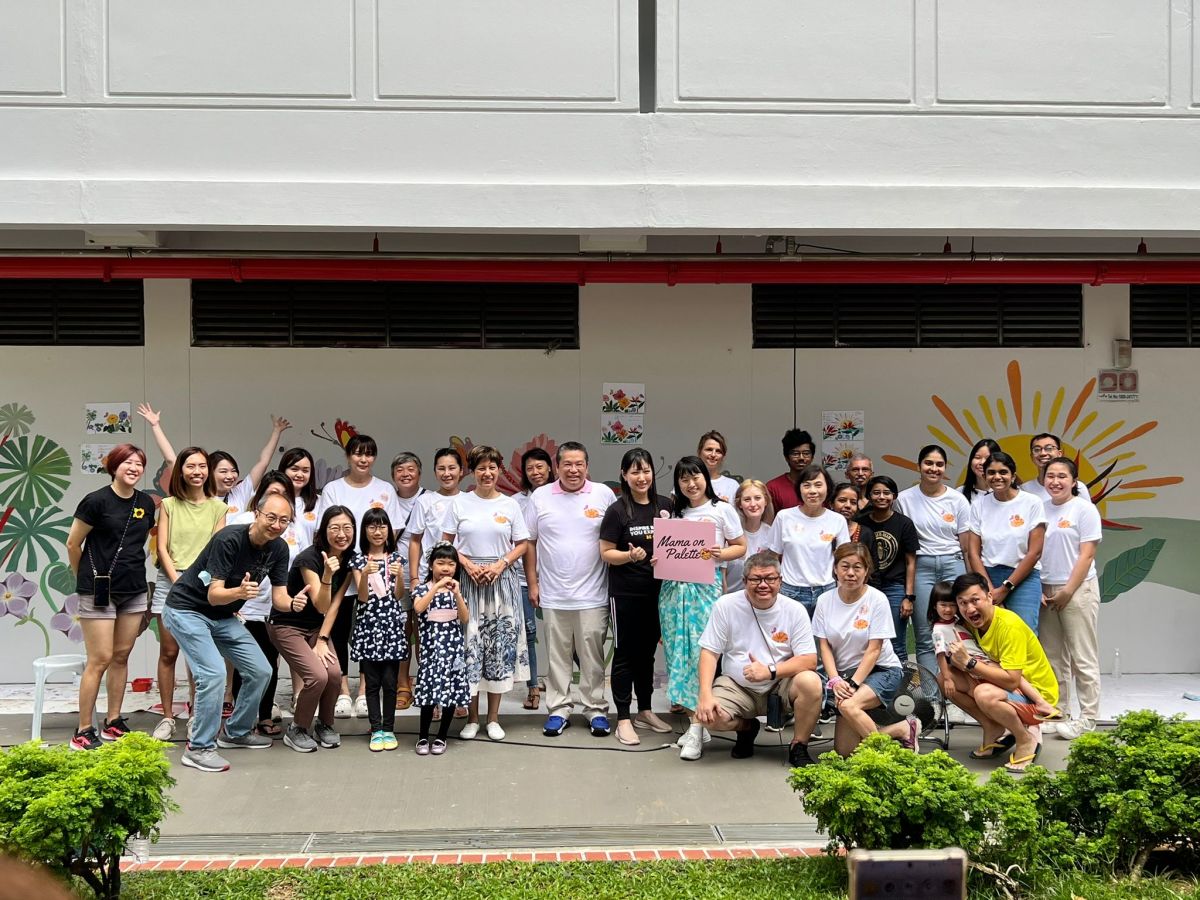 Connecting motherhood to art is not done every day. In fact, many women artists leave out any indication of whether they are a mother from their professional pages, as many deem motherhood personal information to be kept strictly separate from their professional artist's profile. Yet, we, Mama on Palette, Singapore's first society for mothers who love art, believe that it is important enough to explore the specific combination of motherhood and art, so we put up an open call and enlisted the help of six distinguished figures in the art and community scene to curate the entries that make this book.
'Singapore in the Eyes of Mother Artists (SITE.MA)' is as much a book about Singapore as it is a book about the mother artists featured. In this book, readers are encouraged to piece together an image of Singapore from the fragments each mother artist presents, while inserting their own fragment of Singapore, as if playing a complex four-dimensional jigsaw puzzle.
Ultimately, we want to create a book that makes art friendly and accessible to everyones, showing our readers that one does not need special qualifications to appreciate artworks or talk about them. We also want to set a reminder: that mothers have their dreams too. Carrying the identity of "mother" is not equal to only family and children per social norms. A mother deserves the space and time to pursue her own interests. We hope to provide an avenue, via SITE.MA, to showcase the wonders mothers can make out of their passion.
We hope to raise $5000 in total to support the following actions that can make the book into real:
– Pre-publication (including design, editing, layout of the book)
– Publication and printing costs to produce 500 copies of SITE.MA
– Distribution
– Webpage design and social media
– Book launch event

If you have any queries about the book, feel free to write into mamaonpalette@gmail.com.